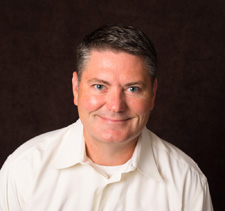 Welcome to Create A Smile, PC, conveniently located just south of Ellettsville near State Road 37. If you are looking for a qualified yet friendly dentist near Ellettsville, you have come to the right place. We want you to have a happy, healthy, and beautiful smile! Dr. Ken Moore takes great pride in serving his Ellettsville patients.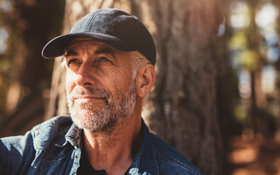 Your social and workplace interactions often depend on a confident smile. At Create a Smile Dentistry, we can help you on your way to a full and brilliant smile. Our team is experienced in providing treatments for yellowing, cracked, or misshapen teeth.
Our Ellettsville dentist offers teeth whitening, veneers, tooth-colored fillings, and dental crowns to improve the aesthetic of your smile. We also provide dental implants for patients who want to fill in gaps in their smiles. If you are missing teeth or are concerned about stained teeth, call us today to see how we can get you smiling again.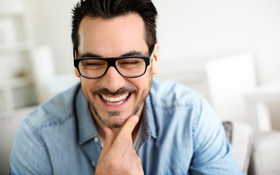 Do you want a straighter smile without the hassle of metal braces? Our dental team in Ellettsville can help with Invisalign! The clear braces are hard to detect, and you won't have to give up any favorite foods or worry about complicated flossing.
Invisalign clear aligner trays are custom-designed for you. You'll wear them 20-22 hours a day and come in every six to eight weeks to pick up replacement trays. They are easy to take out for eating and brushing, and you can have straighter teeth in a year or less.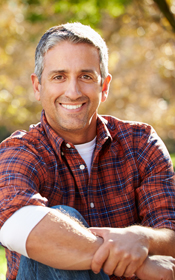 Our dental crowns can do more than repair and protect your teeth. Dental crowns can also be used to cover up stains and misaligned teeth. With our tooth-colored crowns, no one will be able to tell you have had dental work done.
For our patients with busy schedules, ask us about our CEREC same-day crowns. We can take a digital mold and create your tooth right here in our office with a CEREC machine and Computer Aided Design, which means you get your crown the day you come in.
If your teeth are chipped or broken, or if you want to cover up a stained tooth, schedule a visit today to see how we can give you the smile you've always wanted.
SCHEDULE A DENTAL APPOINTMENT Near Ellettsville, IN With DR. KEN MOORE!
Ready to give yourself a beautiful new smile or simply want to maintain the one you have? Don't wait to schedule treatment! Our friendly and experienced Ellettsville, IN dentist is ready to take your call!