The Best Tooth Replacement Option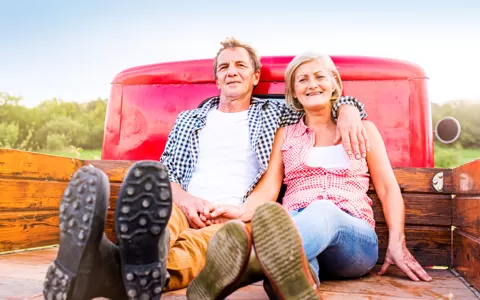 Dental implants are changing the way people look and the way they live. Teeth implants serve as the perfect anchors for replacement teeth in the form of dentures, crowns, or bridges.
Teeth implants are the closest thing to natural teeth that patients with missing or damaged teeth can get. They look nearly identical, they allow patients to regain the ability bite and chew effectively, and they are extremely durable if taken care of properly.
How Do Teeth Implants Work?
Dental Implants are easily completed in 3 phases:
During the first phase, the implant will be placed. The titanium rod takes the place of the root in your other teeth.
During the second phase of implant dentistry, bone begins to grow around the implant, stabilizing it. In phase two, instead of attaching a permanent crown, we will attach a temporary restoration to allow you time to heal, typically around 2–3 months.
In phase three, after healing, we will make a custom permanent crown or set of dentures to attach to the implant.
Denture Implants
At Create a Smile Dentistry, we will help you complete the implant dentistry process with long-lasting and lifelike restorations. Some of your options include crowns, bridges, and dentures.
We provide both fixed and removable denture implants. Fixed denture implants tend to feel more natural and better restore chewing efficiency. However, removable denture implants require fewer dental implants and are a more conservative procedure that creates a stable new smile.
Traditional and Mini Implants
Traditional dental implants are much thicker than mini dental implants. The posts are implanted into the jawbone, and usually require a few months for healing.
Mini dental implants are a good option for patients who want a less invasive procedure. These narrower dental implants are right for some patients who are unable to have regular teeth implants due to insufficient jaw bone density. Dr. Moore will be happy to help you find out which type of implants are right for you.
My pleasant experience at Create-a-Smile has made it so I don't fear the dentist. Dr. Moore is very informative and congenial when it comes to the explanation of my visit.
Jodi K.
Schedule an Implant Dentistry Consultation in Bloomington, IN
We know you will be pleased with the variety of implant dentistry options we offer at Create a Smile Dentistry. To learn more about teeth implants or our other restoration options available to patients in the Ellettsville and Bloomington areas, call 812-332-1405. You can also text us or message us using the contact form below. We look forward to helping you restore form and function to your teeth!