The Magic of Same Day Crowns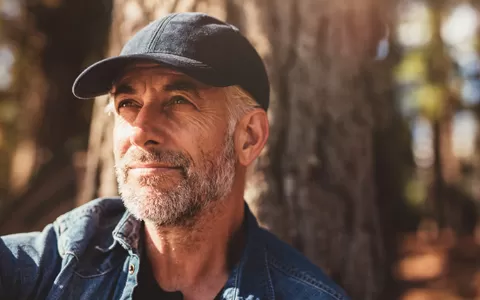 CEREC is a great technology that stands for Chairside Economical Restoration of Esthetic Ceramics. This means it can make your restorations in the same office you're getting your teeth cleaned. This technology uses CAD (computer-aided design) and CAM (computer-aided manufacturing) to make you a flawless crown in as little as one visit!
How does CEREC technology create beautiful porcelain crowns? During your visit, we will take use the machine to take a photograph of your tooth. The photo scans directly onto your computer, where your dentist utilizes software to make a custom crown.
After we double the fit and bite of the dental crown, the crown is sent to our onsite lab. There, it is custom glazed and shaded to match your teeth! Since CEREC crowns and onlays use a camera to photograph your tooth to make the crown, you can say goodbye to messy and uncomfortable impressions.
Dental Crown & Bridge Restorations
You deserve a smile that makes you feel great! Who doesn't want to feel confident when they flash their pearly white teeth?
If your smile is suffering because of fractured, damaged, or missing teeth, porcelain crowns or bridges may be the solution. Dr. Moore can create a dental crown or dental bridge for you that looks and feels like your natural teeth.
This place is the best. You won't get that "I'm at the dentist" feeling while you're there. No stress, no added costs.
Brian H.
Dental Crowns
A dental crown is a tooth restoration that fully covers a damaged tooth and is used to help the tooth function normally again. In most cases, crowns are used for broken or fractured teeth, teeth that are severely decaying, fractured fillings, large fillings, and even root canals.
A dental crown can also be used for more cosmetic reasons such as replacing a discolored tooth or poorly shaped and positioned teeth.
At Create a Smile Dentistry, we use CEREC and CAD/CAM technology to ensure you receive the most beautiful porcelain crowns in the most comfortable way. If we recommend a crown during your visit, be sure to ask if you are a candidate for a CEREC dental crown in one day!
Dental Bridges
If you are missing teeth, a dental bridge may be just what you need! Your customized dental bridge can come in several types, and you and your dentist at Create a Smile Dentistry will discuss the best option for you and your dental health.
The most common type of dental bridge is made of porcelain fused to metal. Two porcelain crowns go over anchoring teeth with artificial teeth placed in between to fill the spaces where there are missing teeth.
While a dental bridge is a permanent fix for missing teeth and can only be removed by your dentist, it is normal that it may need to be replaced or re-cemented over the years due to normal wear and tear.
Schedule Your Dental Bridge or Crown Appointment
If you're missing one or more teeth, or have damaged or worn down teeth, talk to our experienced staff about the benefits of crowns and bridges. It's important to keep the remainder of your teeth healthy and strong, so give us a call today! We serve patients throughout the Bloomington and Ellettsville IN, areas.