An abscessed tooth occurs when the root of the tooth or the area around the root is infected and causes swelling and pain. When you have a dental abscess, you need to be treated by a dentist to fully heal. Fortunately, Dr. Moore has the tools and knowledge to take care of you!
Abscess Tooth Symptoms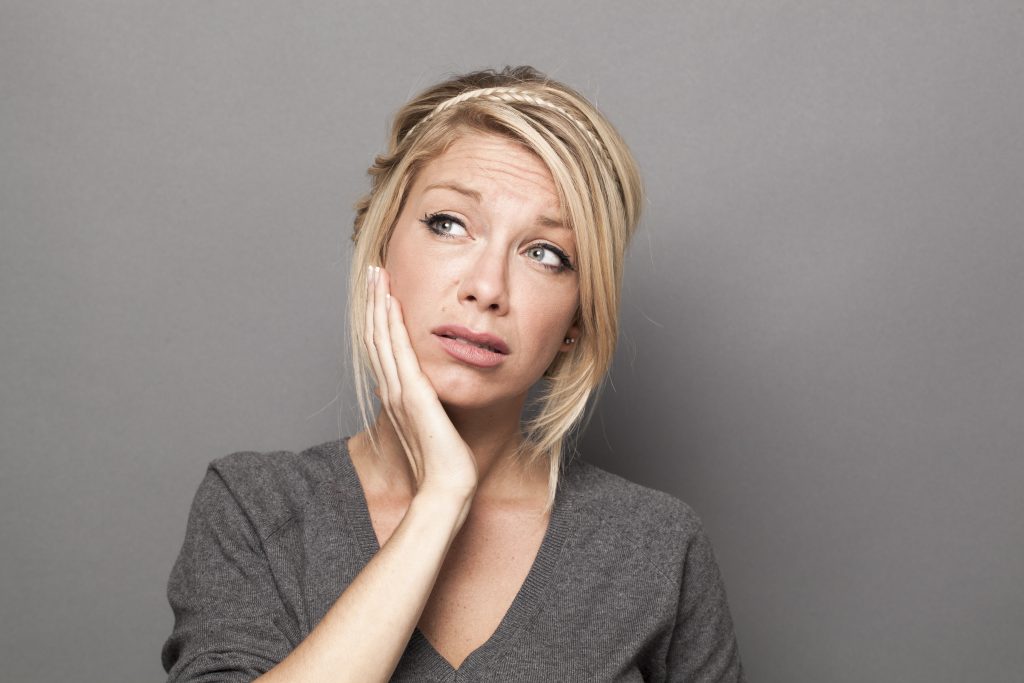 Our team at Create a Smile Dentistry can give you an accurate dental abscess diagnosis, but in the meantime, look for the following symptoms:
Severe tooth pain that feels sharp or stabbing.
A dull, persistent ache that doesn't go away.
Trouble sleeping due to pain that increases when you're lying down.
Extreme sensitivity to temperature.
Pain when you eat or bite down.
Fever.
Swelling in your face or cheeks.
Sore gum tissue.
Swollen lymph nodes.
A rupture, followed by an unpleasant tasting liquid released into the mouth.
If you have one or more of these symptoms, don't hesitate to call us to find treatment for your abscess tooth.
Infected Tooth Treatment Options
A dental abscess is no laughing matter, especially if you or a loved one is dealing with the pain. If you are in need of a tooth infection treatment, we have solutions:
Root Canal Therapy
If we discover that a tooth root is infected, we can start with root canal therapy. Our team will remove the infection, clean the tooth, and provide a protective seal.
Tooth Extraction
On occasion, a tooth can be too decayed and weakened for a root canal to be an effective tooth infection treatment. If this is the case, we extract the tooth to prevent the spread of infection.
Antibiotics
If the infection has spread and affects more than a single tooth, antibiotics are recommended.
Abscessed Tooth Prevention
Although nothing is a 100% guarantee, you can usually avoid an abscess tooth by taking good care of your teeth.
Brush twice a day with a fluoride toothpaste, replace your toothbrush every three months, and floss every day. You can also use an antimicrobial or fluoride mouthwash for added protection.
Teeth can also become weakened by a high-sugar diet. Eat a healthy, balanced diet with minimal sugar for optimal results.
As always, make routine visits to your dentist for regular cleanings and exams.
Don't forget that we offer sedation dentistry in our office. We want your appointment to feel comfortable and pain-free. Dental sedation can help you relax during your abscess tooth treatment.
Schedule Your Abscess Tooth Treatment Today
Are you suffering from extreme tooth pain? Don't hesitate to call and schedule an appointment today! Dr. Moore wants you to feel better now, and our tooth infection treatments can do just that.