Are you looking for a convenient, quality dentist in Bloomington, IN? Welcome to Create a Smile Dentistry conveniently located on North Walnut. Dr. Ken Moore and Dr. Bryce Richardson are dedicated to providing you with the best treatment options for your oral health. At Create a Smile Dentistry we provide dental services ranging from regular teeth cleanings to full dental implant placements in order to give you a beautiful smile!
Dr. Ken Moore and Dr. Bryce Richardson take great pride in serving their Bloomington patients.
Best dental office in Bloomington. Great staff, they are friendly and make going to the dentist stress and pain free. Wouldn't go anywhere else!
Dona T.
Dental Implants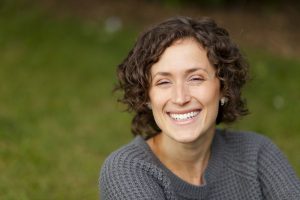 Here in Bloomington, we can replace a missing tooth or a full set of teeth with long-lasting dental implants. Implants replace the missing tooth root—creating a strong, long-lasting base for a dental restoration, such as a crown, bridge, or set of dentures. Dental implants improve jaw health and keep your smile and facial structure looking young and beautiful.
Learn More About Dental Implants
Cosmetic Dentistry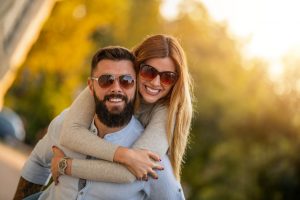 Cosmetic dentistry aims to enhance the beauty of your smile and boost your overall self-esteem. If you are interested in correcting smile imperfections with pain-free procedures, schedule your consultation with our cosmetic dentist. Bloomington, IN, patients can achieve an inviting smile that they can enjoy for the rest of their lives!
Learn More About Cosmetic Dentistry
Invisalign Clear Braces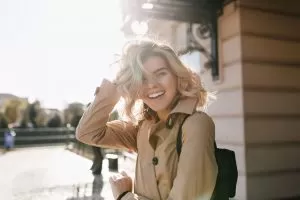 Invisalign aligners are a convenient way to design a beautiful straight smile that shines! Our patients can skip the irritations associated with metal brackets and wires, and opt for sleek Invisalign clear braces instead. The plastic Invisalign aligners are removable and will gently shift your teeth until they create a seamless straight smile.
Learn More About Invisalign
CEREC Same-day Dental Crowns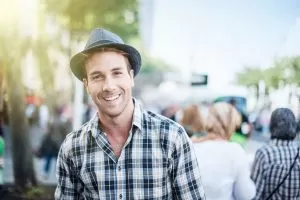 Dental crowns are a good option for patients who have broken, decayed, or fractured teeth. Dental crowns can rebuild compromised fillings or damaged teeth to restore the tooth's strength and stability. To optimize your experience with dental crowns, Create a Smile offers high-quality CEREC dental crowns with just ONE appointment to our office!
Learn More About CEREC Crowns
Create A Smile
Dr. Ken Moore
Dr. Bryce Richardson
Address:
2815 North Walnut Bloomington, IN 47404
Hours:
| | |
| --- | --- |
| Mon: | 8:00am - 6:00pm |
| Tue: | 7:00am - 6:00pm |
| Wed: | 7:00am - 6:00pm |
| Thu: | 7:00am - 6:00pm |
| Fri: | 7:00am - 1:00pm |
Schedule Your Appointment at Create a Smile
Bloomington dentists Dr. Ken Moore and Dr. Bryce Richardson are experienced with the latest dental technology, skilled in a variety of dental procedures, and considerate of our patients' needs. At Create a Smile, we want your smile to be healthy and for you to be happy. For a caring and quality dentist in Bloomington, IN, call Create a Smile Dentistry today!