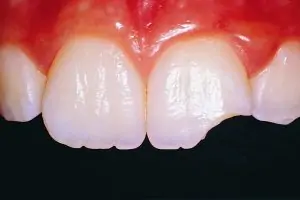 Do you have a broken tooth, a chipped tooth, or a cracked tooth that needs repair? At Create a Smile Dentistry, our team can restore the functionality of your tooth and provide the protection you need. We want you and your family to leave our office feeling happy about your smiles!
Cracked or Chipped Tooth Repair
Your tooth can sustain damage for a number of reasons, including:
Biting on an object that is too hard—like ice or a rogue nutshell.
A cavity has weakened the tooth.
An old filling starts breaking down.
An injury to the face from a hit or a fall.
Don't let a broken tooth stop you from living your life! Our team can use one of several different dental techniques to repair your cracked tooth and help you feel like smiling again.
Tooth Repair Options
Our office offers several tooth restoration options to help repair your teeth, depending on the extent of damage to your broken or cracked tooth. Our most popular restorations include dental veneers and dental crowns.
Dental Veneers
We care about your smile and your health, which is why we offer porcelain veneers and prepless veneers.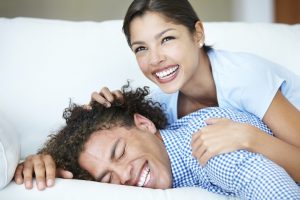 Our porcelain veneers are made from an ultra-thin shell and are designed to cover minor flaws from a chipped tooth or a cracked tooth.
When you have a broken tooth, the tooth has already become weakened and can start to attract unwanted bacteria. Dental veneers are bonded to your teeth and can provide extra strength and stability.
Dental Crowns
Aside from causing pain, a broken tooth can cause problems with decay and tooth functionality. When you have a chipped tooth or a cracked tooth, your tooth becomes weakened and needs extra protection.
Our dental crowns are made to look and feel like your natural teeth. We also use a CEREC machine, which means your crown can be ready and permanently placed in one day!
Dental Bonding
For less severe cracks or chips, tooth bonding can be a quick fix. Dental bonding is performed by inserting liquid composite resin into the affected area. As the resin hardens, it stabilizes the chipped or cracked tooth and prevents further damage from taking place. Dental bonding is a relatively straightforward way to restore a tooth.
Feeling Nervous? Ask About Dental Sedation
We know our patients are already in pain when they have to deal with damaged teeth. If you want to feel more relaxed during your visit to our office, we provide sedation dentistry to help you feel more at ease.
Get Help For a Chipped, Broken, or Cracked Tooth Today
Don't let a broken, cracked, or chipped tooth affect your health or your smile! Call Create a Smile Dentistry today to schedule a consultation. We want to show you how a dental crown or porcelain veneers might help you. We want you to look good and feel great, so if you need sedation dentistry during your visit, we can assist you with that too.
To reach us simply call, text, or contact us using the form on this page. We look forward to helping you!
You May Also Be Interested In