Get Your Perfect Smile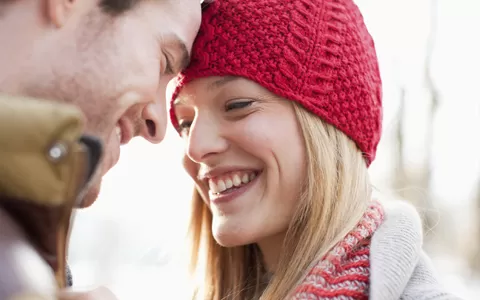 A beautiful and healthy appearance is always in style. Why not achieve the smile you seek with our aesthetic services at Create a Smile Dentistry?
Cosmetic dentistry can make changes that range from minor to major and can work wonders on your overall appearance. If you are self-conscious about the way you look, aesthetic dentistry can give you a beautiful smile that you'll love to show off to others.
Our Aesthetic Dentistry Services
Some of the services you can take advantage of to design a beautiful smile include:
Porcelain veneers and crowns.
Gum recontouring.
Teeth whitening.
Dental bridges.
Tooth-colored fillings.
Prepless veneers like Lumineers.
Dental implants.
CEREC crowns in a day.
Invisalign clear braces.
With a commitment-free analysis from Create a Smile, you can decide which cosmetic dentistry treatments are best for you.
Everyone is great at Create-a-Smile. They are friendly and caring people. They have been wonderful taking care of my smile and my family's smile!
Courtney W.
Find a Confident New Smile
Whether you suffer from chipped, broken, or stained teeth, we can improve your smile and your self-esteem.
There has been a rising interest in aesthetic dentistry in the past decade. That's probably due to a couple of factors:
Patients have realized how great an impact a beautiful smile can have on their health and self-confidence.
Innovative treatments are easier and more comfortable than ever before.
Thanks to the advances in modern aesthetic dentistry, we can improve your teeth with fast and affordable services at Create a Smile Dentistry.
My wife and I have had a good number of dentists in Bloomington. Something always dissatisfies one or both of us. Thanks to a client referral, we tried create a smile. Couldn't be happier. No trying to sell you things you don't need. Prompt care and professionalism. Two thumbs up from this happy family.
Matt D.
Change Your Smile With Cosmetic Dentistry
With cosmetic dentistry, we can:
Change the size and shape of imperfect teeth.
Straighten teeth and improve crowding and crookedness.
Improve incorrect bites.
Brighten the color of the teeth.
Repair decayed, broken, chipped, or cracked teeth.
Replace missing teeth.
Replace old and unattractive dental treatments.
Imagine your ideal smile, and then make it a reality with a few trips to our office!
Comfortable Treatments From Caring Professionals
We offer effective aesthetic dentistry services in a welcoming environment, so you won't have to sacrifice comfort to see a beautiful smile. Our goal is to give you an experience worth smiling about!
In addition to giving you a beautiful smile, cosmetic dentistry also offers other benefits. A perfect smile is cleaner and less susceptible to decay. It is also stronger when the teeth are even and protected by restorations.
We are committed to providing you with the highest quality cosmetic dentistry care. We want to work with you to transform your current smile and help you maintain a beautiful smile for the rest of your life.
Schedule an Aesthetic Dentistry Appointment Near Ellettsville and Bloomington, IN
Cosmetic dentists Dr. Ken Moore is proud to offer a wide variety of aesthetic dentistry procedures to patients in the Ellettsville and Bloomington areas.
To schedule your complimentary initial consultation, please call, text, or contact us using the form on this page. We look forward to enhancing your smile!