Are you looking for a friendly, experienced dentist in Handy, IN? At Create a Smile Dentistry, we are excited to help you with all your dental health needs! We are conveniently located near State Road 37, and we're ready to listen to what you need for your smile.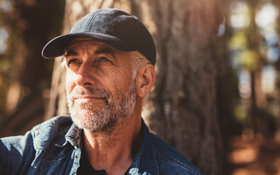 Do you hesitate to smile because you're worried about the look of your teeth? At Create a Smile, we can help with cosmetic dentistry! We offer dental implants and bridges to fill in gaps from missing teeth, and crowns and veneers to restore teeth that are broken, chipped, or cracked.
We also offer teeth whitening, gum re-contouring, and tooth-colored fillings. Our techniques will blend in with your other teeth to give you a beautiful, natural-looking smile!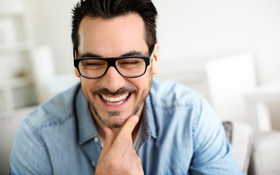 At Create a Smile in Handy, IN, we understand how important convenience is for our patients. With the Invisalign clear braces system, you won't have to worry about tightening wires or breaking brackets. Instead, Invisalign uses clear aligner trays designed just for you.
With Invisalign, you will be given removable trays that won't get in the way of brushing or flossing. You will also take them out when you eat, which means you don't have to cut certain foods out of your diet.
You will come in every six to eight to get a new set of aligners that will gradually move your teeth to form a straighter, more stunning smile. Better yet, Invisalign can often cut the time you have to wear braces in half. Call us today to see how you can get the smile you've always wanted.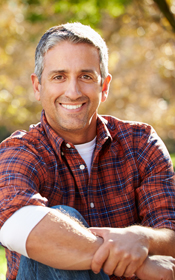 At Create a Smile Dentistry, we want your teeth to look beautiful. Our dental crowns are made with tooth-colored porcelain that will blend in with your natural teeth for a confident new smile.
Dental crowns can not only restore and protect damaged teeth, but they can also cover stains and misshapen teeth. If you have a tooth that is broken or badly chipped, a crown can protect it from further damage so you don't lose your tooth.
Do you have a busy schedule? With same-day CEREC crowns and Computer Aided Design, we can provide the entire treatment and placement in one day! If your schedule is demanding, find out if you're a good candidate for our same-day crowns.
SCHEDULE A DENTAL APPOINTMENT Near Handy, IN With DR. KEN MOORE!
We want our patients in Handy, IN to have the stunning smiles they deserve! If you are looking for a cosmetic dentist with a convenient location, call us to schedule an appointment today.