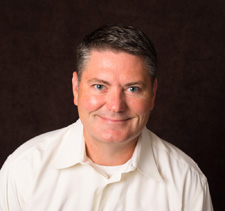 Dr. Moore received his Bachelor of Science degree in zoology from Michigan State University. He received his Doctorate of Dental Medicine from the University of Pennsylvania, as well as a Master's degree in Education. He is also an associate member of American Academy of Facial Esthetics. While serving in the U.S. Air Force, Dr. Moore completed a post-doctorate certificate of Advanced Education in General Dentistry (AEGD). He was assigned to bases in Alabama, Virginia, England, and Ohio, and later went to Indiana Air National Guard when he bought his practice in 2001.
Dr. Ken Moore is a practicing member of the American Dental Society of Anesthesiology (ADSA), a society dedicated to continuing education and the advancement of anesthesia and sedation science. ADSA is well known for providing education and fellowship status in minimal and moderate sedation & general anesthesia for dentist anesthesiologists and oral/maxillofacial surgeons. This advanced training ensures our patients receive the highest level of pain management and post procedure comfort.
Dr. Moore has been practicing in Bloomington since 2001 and is currently, among other things, the team dentist for Indiana University. He takes care of athletes and coaches from all sports. Dr. Moore and his wife, Robyn, have three children. In his spare time, Dr. Moore enjoys playing golf, reading history, and watching college football.
Dental Services Dr. Moore Offers
Dr. Ken Moore is proud to offer a wide variety of dentistry services to Bloomington and the surrounding areas of Ellettsville. These services include:
Cosmetic Dentistry | Cosmetic dentistry consists of dental work that improves the appearance of your teeth, gums, or bite. Its main focuses are in improving tooth color, position, shape, size, alignment, and overall smile appearance. Cosmetic dentistry procedures that Dr. Moore is especially skilled at are his one-visit dental crowns and bridges.
Restorative Dentistry | Restorative dentistry focuses on managing diseases of the teeth and their supporting structures as well as rehabilitating damaged or dysfunctional teeth until form and function are restored.
General Dentistry | General dentistry is primarily considered with the prevention of disease. Procedures such as extractions, teeth cleaning, and oral cancer screenings help promote good overall oral health and hygiene.
Sedation Dentistry | Sedation dentistry helps to facilitate necessary dental procedures by reducing anxiety in patients. Dr. Moore utilizes both mild and moderate sedation techniques depending on the level of dental apprehension a patient may have.
Invisalign Aligners | Invisalign clear aligners are a wildly popular alternative to traditional metal braces of old. Not only do patients love getting straight teeth, they also love the increased comfort and discreteness that Invisalign aligners allow.