PLAQUE AND TARTAR
are two words that you probably hear a lot when you come in for a dental cleaning. You might already know that they cause tooth decay and gum disease, but do you know what they are? Let's take a closer look at these two substances that are a constant threat to our oral health.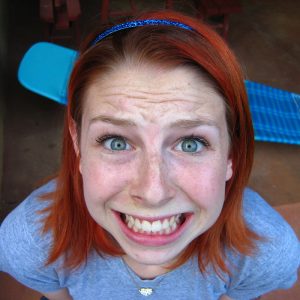 Stage 1: Plaque
Dental plaque is a soft, sticky, colorless biofilm composed of bacteria, food particles, and saliva. It builds upon and between our teeth and beneath our gums every day. If you've ever forgotten to brush in the morning or at night, you've probably felt that unpleasant texture with your tongue.
Plaque contains millions of bacteria, and this bacteria digests leftover sugars and starches from the food we eat, then excretes acid onto our teeth. Because plaque is soft, it can be removed with simple brushing and flossing, but we have to be thorough and diligent to get as much of it as possible.
Stage 2: Tartar
The reason it's so important to scrub away the plaque is that when plaque is allowed to sit on the teeth too long, it becomes tartar. Tartar is a hard, yellow or brown substance that bonds to tooth enamel and can only be removed at a professional cleaning appointment.
How does this transformation happen? When the acid excreted by oral bacteria comes into contact with minerals in our saliva, it causes a chemical reaction that hardens the plaque into tartar. The risk of tartar buildup is higher for people with braces, dry mouth, crowded teeth, or a smoking habit, and it also increases with age.
Keeping Plaque And Tartar Under Control
A rigorous oral hygiene routine, paired with regular professional cleanings, is the best way to control the plaque in your mouth and prevent it from hardening into tartar. Here are some of the things a good routine should include:
Brush twice a day for two minutes, making sure to brush all surfaces of the teeth and paying special attention to the gum line.
Floss or use a water flosser daily to clean the plaque and food debris left in those hard-to-reach spots between the teeth.
Choose an anti-plaque toothpaste.
Consider getting an electric toothbrush for more effective plaque removal, and replace your toothbrush (or the head of your electric toothbrush) regularly.
Give oral bacteria less fuel by cutting down on sugary foods and drinks.
Avoid smoking, which increases plaque and tartar.
Schedule dental cleanings once every six months.
Win The Battle For Your Dental Health
It might seem discouraging to think that plaque will creep back up throughout the day even after you brush and floss thoroughly. A better perspective is that it only takes a few minutes each morning and night to win the daily battle against plaque and tartar, and you can improve the odds for your teeth even more with regular dental visits!
Together, we can keep those teeth plaque and tartar free!
The content on this blog is not intended to be a substitute for professional medical advice, diagnosis, or treatment. Always seek the advice of qualified health providers with questions you may have regarding medical conditions.